Integration
Partners
If you want to enrich your customers experience with the features from LinkMatch, let us know.
Become a Partner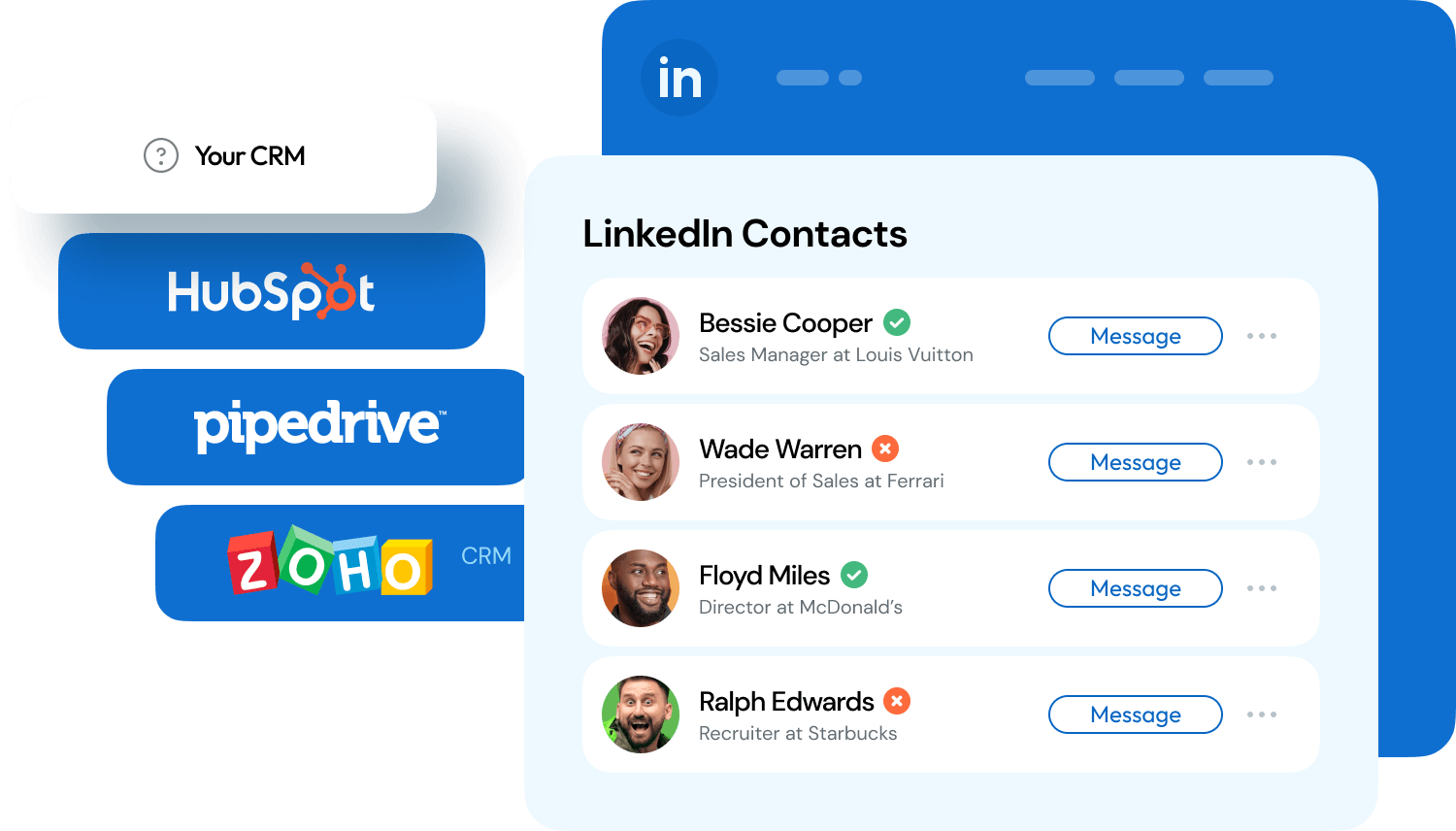 HubSpot
HubSpot is a CRM platform with all the software, integrations, and resources you need to connect marketing, sales, content management, and customer service. Each product in the platform is powerful on its own, but the real magic happens when you use them together.
ZOHO CRM
With ZOHO CRM, you can bring all your conversations into one place, and make the most of your interactions at a moment's notice. ZOHO CRM: Ready for multichannel, ready for you.
ZOHO Recruit
The all-in-one applicant tracking system for the modern recruiter.
Pipedrive is a CRM & pipeline management tool that helps you focus on actions that matter. By sales pros, for sales pros. Grow your business now with Pipedrive.
Close
Close is the inside sales CRM of choice for startups and SMBs. Increase productivity with all your sales communication in one place.
Insightly
Insightly delivers a platform that can take businesses to the next level: a powerful CRM, plus marketing automation, a customer service app, and an integration tool.
CATS
Easy to learn and incredibly powerful, CATS is the complete recruiting solution.
Greenhouse
Greenhouse is a software to optimize your entire recruiting process. Find better candidates, conduct more focused interviews, and make data-driven hiring decisions.
PCRecruiter
PCRecruiter is the most flexible solution on the market for recruiting, sourcing, and staffing firms. This powerful, highly-configurable web-based system serves thousands of users in dozens of countries, from one-man-shops to major franchisees, and is backed by an award-winning service and support team.
Get in Touch about Our Enterprise Plans
Thank you!
We have received the request and our sales team will contact you shortly.